For more than 40 years, IRI has been known for its vast data, prescriptive analytics and leading technology. Now, IRI's Growth Insights podcast series delves into the data to reveal consumer, shopper, and other insights that fuel market changes and growth for those in the CPG, retail, health care and media industries. Join IRI thought leaders, industry partners and guests to learn how opportunities, trends and market disruptions will impact your business.
Episodes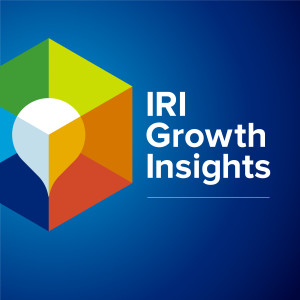 Tuesday Dec 07, 2021
Tuesday Dec 07, 2021
IRI's Growth Insights C-Suite Conversations feature notable leaders talking about the future of CPG, retail and media. This installment welcomes Rachel Ferdinando, senior vice president and chief marketing officer of Frito-Lay North America, the snack subsidiary of PepsiCo.
Ferdinando speaks with Krishnakumar (KK) Davey, IRI president of client engagement, and Sheila McCusker, IRI executive vice president and team lead for PepsiCo. The conversation spans many topics, including how the PepsiCo mission of bringing joy with every sip and bite informs everything Frito-Lay does. She also discusses Frito-Lay's rapid response to shifting consumer and shopper trends during the pandemic and how it stays ahead of emerging trends to deliver highly successful innovation. The interview delves into the insights that sparked the company's recent award-winning "Can't Touch This" campaign, as well as the growing role that data-driven insights and technologies are playing in helping Frito-Lay meet fast-changing consumer demands. Ferdinando concludes by providing advice to potential future CMOs.