For more than 40 years, IRI has been known for its vast data, prescriptive analytics and leading technology. Now, IRI's Growth Insights podcast series delves into the data to reveal consumer, shopper, and other insights that fuel market changes and growth for those in the CPG, retail, health care and media industries. Join IRI thought leaders, industry partners and guests to learn how opportunities, trends and market disruptions will impact your business.
Episodes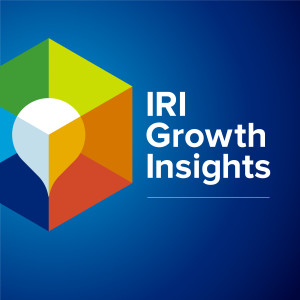 Tuesday Apr 12, 2022
Tuesday Apr 12, 2022
Inflation is rising and shopper behavior is changing. Jonna Parker, principal of IRI's Fresh Center of Excellence, and Anne-Marie Roerink, president of 210 Analytics, discuss how inflation is showing up in grocery retail and offer some insight into how younger consumers are working to save money. Hint: they aren't turning to paper circulars the way older shoppers do.