For more than 40 years, IRI has been known for its vast data, prescriptive analytics and leading technology. Now, IRI's Growth Insights podcast series delves into the data to reveal consumer, shopper, and other insights that fuel market changes and growth for those in the CPG, retail, health care and media industries. Join IRI thought leaders, industry partners and guests to learn how opportunities, trends and market disruptions will impact your business.
Episodes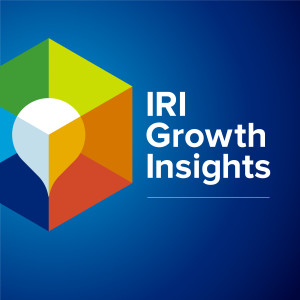 Thursday Jan 27, 2022
Thursday Jan 27, 2022
IRI's special C-Suite Conversations series features notable leaders talking about the future of consumer packaged goods and retail. This episode features Chris Rupp, executive vice president and chief customer and digital officer of grocery giant Albertsons Companies, Inc. Spanning 34 states and the District of Columbia, Albertsons operates stores under more than 20 retail banners. 
This conversation touches on many topics, including Rupp's quick and deep dive into Albertsons' e-commerce digital transformation. She brought with her more than 30 years of experience and delivered monumental work, including new product functions and supportive infrastructure to deliver exemplary customer experiences, streamlining operations behind the scenes and in front of customers to shift from 22-hour to two-hour delivery windows, and introducing new processes that lean on existing technology while working on the fly to adjust and deliver on consumers' rapidly changing e-commerce needs and expectations. The discussion also addresses the hurdles present in a large-scale digital transformation, the need to master negotiation and other attributes, and advice for people setting their course for a career in this space.