For more than 40 years, IRI has been known for its vast data, prescriptive analytics and leading technology. Now, IRI's Growth Insights podcast series delves into the data to reveal consumer, shopper, and other insights that fuel market changes and growth for those in the CPG, retail, health care and media industries. Join IRI thought leaders, industry partners and guests to learn how opportunities, trends and market disruptions will impact your business.
Episodes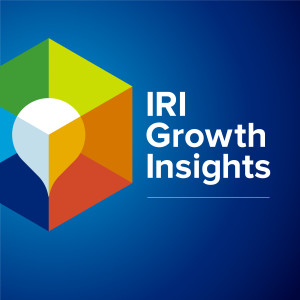 Thursday Apr 16, 2020
Thursday Apr 16, 2020
IRI has been publishing weekly COVID-19 Thought Leadership reports and also recently hosted a webinar with FMI: Consumers Face the Reality of COVID-19: Observations and Implications for CPG and Retail. IRI Growth Insights host Joan Driggs was recently invited to participate in Joe Tarnowski's ECRM podcast, based on IRI's COVID-19 Thought Leadership. For this podcast, entitled COVID-19's Impact on CPG and Retail, Joan and Joe discussed another of topics, including:
What we can learn from recessions and other crises that can inform CPG retail.
The opportunity for smaller brands and private label products to gain new buyers.
And whether the rise in e-commerce will have staying power.