For more than 40 years, IRI has been known for its vast data, prescriptive analytics and leading technology. Now, IRI's Growth Insights podcast series delves into the data to reveal consumer, shopper, and other insights that fuel market changes and growth for those in the CPG, retail, health care and media industries. Join IRI thought leaders, industry partners and guests to learn how opportunities, trends and market disruptions will impact your business.
Episodes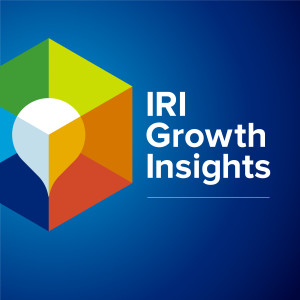 Wednesday Jan 04, 2023
Wednesday Jan 04, 2023
Recapping their Consumer Electronics Show presentation, "7 Ways the Consumer Electronics Consumer Has Changed," NPD colleagues Ben Arnold and Paul Gagnon illustrate the growing value consumers derive from technology and the opportunities for manufacturers and developers to meet changing consumer needs.  
Key takeaways:  
Consumer technology holds a greater place in the household budget than it did prior to the pandemic – and it's due more to the value of technology than to inflation.  

 

Aside from foundational technology, application innovation enables convenience, productivity and even personal health. 

 

Marketing of electronics is changing: It's increasingly migrating to digital channels and focusing more on the value tech brings to how people live their lives.