For more than 40 years, IRI has been known for its vast data, prescriptive analytics and leading technology. Now, IRI's Growth Insights podcast series delves into the data to reveal consumer, shopper, and other insights that fuel market changes and growth for those in the CPG, retail, health care and media industries. Join IRI thought leaders, industry partners and guests to learn how opportunities, trends and market disruptions will impact your business.
Episodes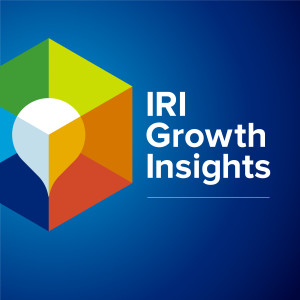 Monday Dec 19, 2022
Monday Dec 19, 2022
The 2023 Consumer Electronics Show will showcase changes to the industry that put consumer needs and challenges at the forefront of technology and solutions.
Kitchen appliances large and small are now "smart" and help answer the ages old question: What's for dinner? Find out where the meal falls short of the plate.
The pandemic dimmed the innovation light for many companies, but still, many advancements to existing products address relevancy and seamless integration into consumers' everyday lives. The next question: How are manufacturers leaning into digital technologies to inspire consumers?
Key takeaways:
Consumer products have a lot to learn at the CES, including how they fit – and should fit – with the way consumers live and behave today. 

 

Examples of how technology continues to evolve to fit seamlessly in consumers lives.

 

Opportunities for technology to close the gap on some existing – and future – consumer needs.