For more than 40 years, IRI has been known for its vast data, prescriptive analytics and leading technology. Now, IRI's Growth Insights podcast series delves into the data to reveal consumer, shopper, and other insights that fuel market changes and growth for those in the CPG, retail, health care and media industries. Join IRI thought leaders, industry partners and guests to learn how opportunities, trends and market disruptions will impact your business.
Episodes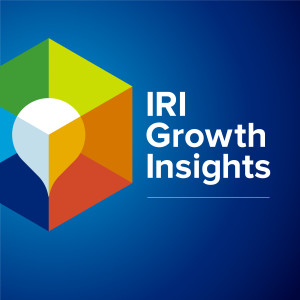 Tuesday Aug 17, 2021
Tuesday Aug 17, 2021
There's a lot of complexity in the simple joy of Hershey's candy. Kristen Riggs, senior vice president and chief growth officer at The Hershey Co., talks with KK Davey, IRI's president of Strategic Analytics, and Kathryn Bennett, principal IRI team lead for Hershey, about the confection giant's approach to driving category growth, reframing innovation, understanding the changing behaviors of consumers, partnering with retailers in an omnichannel environment and the insights layered data provide.