For more than 40 years, IRI has been known for its vast data, prescriptive analytics and leading technology. Now, IRI's Growth Insights podcast series delves into the data to reveal consumer, shopper, and other insights that fuel market changes and growth for those in the CPG, retail, health care and media industries. Join IRI thought leaders, industry partners and guests to learn how opportunities, trends and market disruptions will impact your business.
Episodes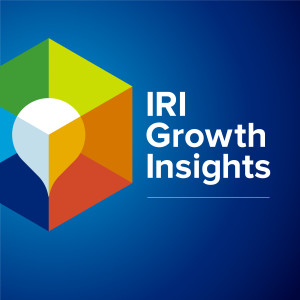 Friday Mar 19, 2021
Friday Mar 19, 2021
IRI's Growth Insights C-Suite Conversations feature insights and best practices from CPG and retail industry leaders. The experiences of these executives and their companies demonstrate the agility and foresight that keeps our industry dynamic. This episode features Chris Moye, chief executive officer of CROSSMARK.
In conversation with IRI's KK Davey, president, strategic analytics and Kurian Thomas, retail chief operating officer, Moye shares insights on driving change and repositioning the sales and marketing services company for a digital future, creating a road map for companies at the crossroads of brick-and-mortar and e-commerce.