For more than 40 years, IRI has been known for its vast data, prescriptive analytics and leading technology. Now, IRI's Growth Insights podcast series delves into the data to reveal consumer, shopper, and other insights that fuel market changes and growth for those in the CPG, retail, health care and media industries. Join IRI thought leaders, industry partners and guests to learn how opportunities, trends and market disruptions will impact your business.
Episodes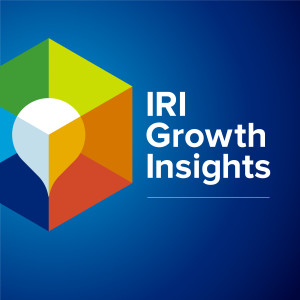 Tuesday Mar 24, 2020
Tuesday Mar 24, 2020
From day time radio dramas in the 1930s to TV ads in the '50s, "winning" was determined by understanding your audience more than your competitors. That hasn't changed but the marketing world sure has. We are in the digital and direct to consumer (or DTC) era which sometimes leaves CPGs on the bottom shelf. IRI's Tanya Shuckhart, Dir., Analyst Relations, Global Marketing and Nishat Mehta, President of IRI's Media Center of Excellence uncover the nuances of why online behavior may not be a good indicator of your audiences' future CPG purchases.